Frequently Asked Questions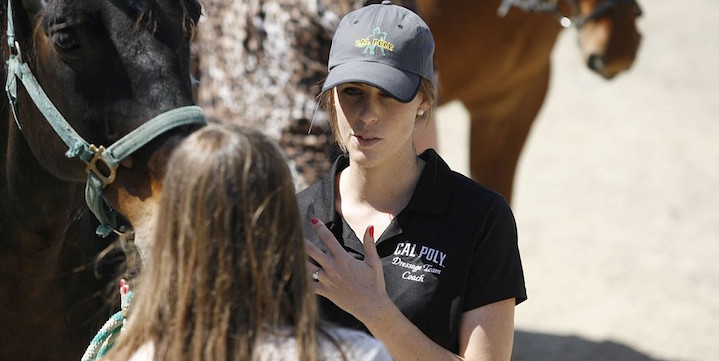 Where do I find forms?
Most academic forms can be found online on the Office of the Registrar's Student Form website. Forms related to withdrawals or leave of absence can be found on the Drops, Withdrawals, and Leaves page. Animal Science related forms can be located here.
Who do I talk to for help picking classes next quarter?
Students should talk with their Academic or Faculty Adviser each quarter to determine what courses they need to complete. To find out who your Faculty Advisor is, call the Animal Science Office at (805) 756-2419. Chelsea Kidwell is the Academic Advisor for ASCI and DSCI students starting their 2nd year at Cal Poly. She is located in the CAFES Advising Center (74M-A). First year students should meet with an advisor in the Mustang Success Center (MSC).
Who should I talk to for information about enterprise projects and how to sign up?
For information about enterprise projects, students should speak with the project adviser. A current list of enterprises can be found here. Students are encouraged to ask professors about opportunities at each unit. Permission numbers to enroll in each class will be provided by the instructor.
How do I switch my major to Animal Science?
Transferring into the Animal Science (ASCI) major is not an automatic process. Students desiring to change into the Animal Science major must meet the minimum qualifications and follow the application procedures outlined on the Animal Science Change of Major webpage. 
Related Content